FOUNDATIONS™ Conveyor Online Training Modules
Our Online Training Qualifies for PDH's & CEU's
$299 Certification Course
Martin Engineering's industry-leading FOUNDATIONS™ belt conveyor training is offered in an online format. These self-paced modules address methods to understand, identify, and correct common material conveying issues to improve safety, comply with regulations, maximize production, and achieve the lowest cost of operation.This training is designed for operations and maintenance personnel along with their supervisors and managers.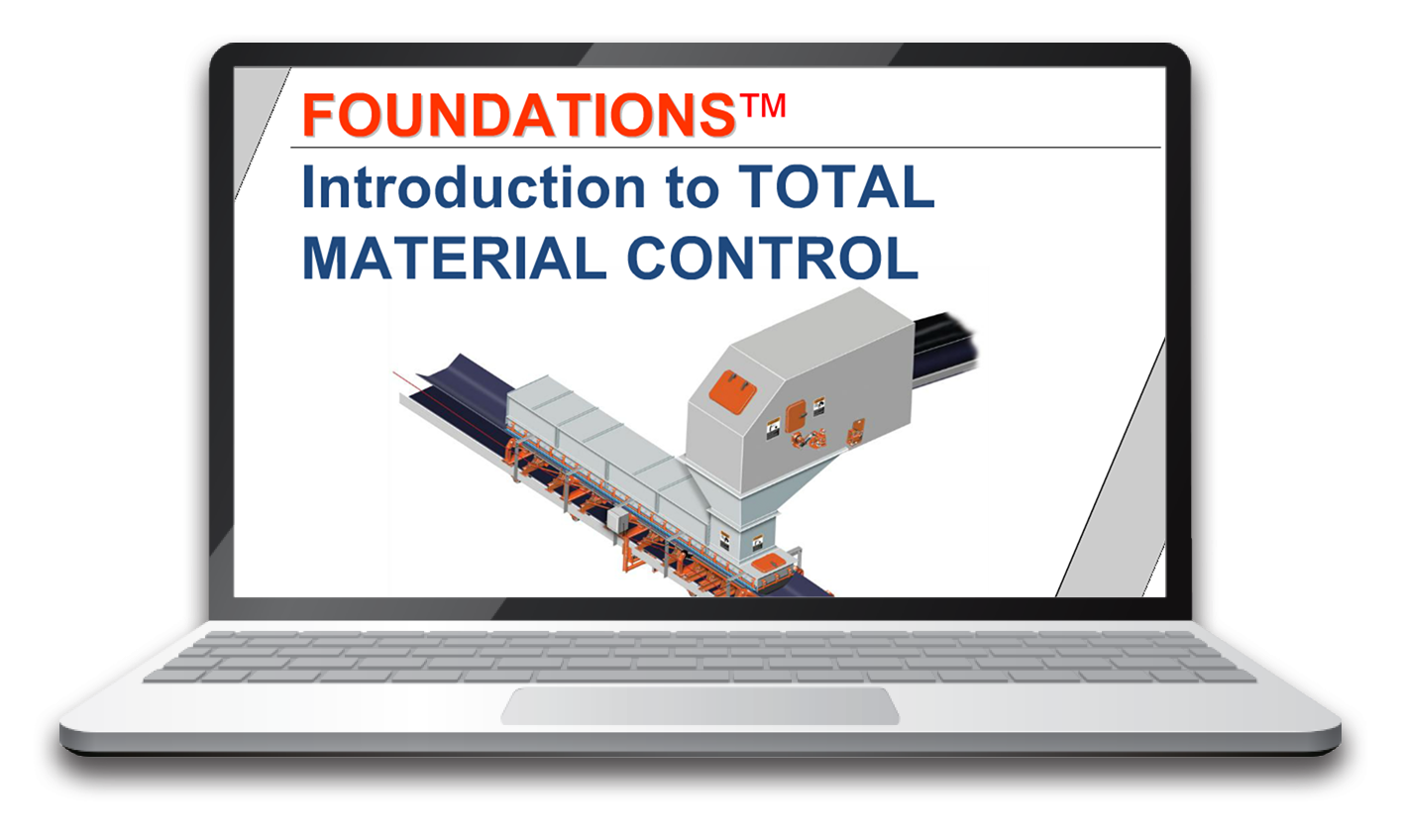 8 Modules
7 Quizzes
70% or higher to move onto the next module
2 hours allotted for each module - self paced
$299 per person
Certificate of completion
These modules are best viewed using Google Chrome web browser
Completing this course will help you:
Understand, identify, and correct common conveying issues
Improve safety
Comply with regulations
Maximize production
Lower cost of operation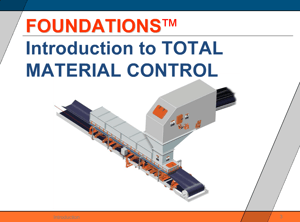 FOUNDATIONS™ - 1. Introduction to Total Material Control
An introduction to Martin Engineering's FOUNDATIONS™ online training and certification program with an overview of the value of belt conveyors in bulk material handling and problems arising from the escape of fugitive material. It will cover the cost of carryback, spillage, and dust along with a brief analysis of return on investment from conveyor system improvements.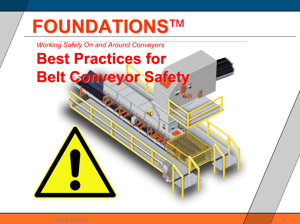 FOUNDATIONS™ - 2. Belt Conveyor Safety
A look at the hazards of belt conveyors and the steps operation and maintenance employees can take to reduce the risks. It emphasizes protective equipment and procedures that should be followed to allow personnel to safely operate, maintain, and clean up around belt conveyor systems.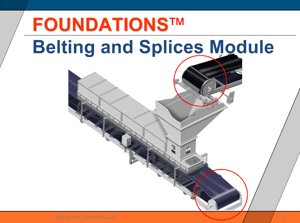 FOUNDATIONS™ - 3. Belting and Splices
A key component of a belt conveyor is the belt itself; its performance will significantly affect the performance of the entire system. This module presents a look at the construction of conveyor belting, storage and handling of belting, various types of belt damage, and methods of splicing the belt.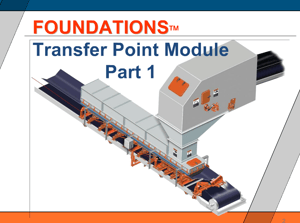 FOUNDATIONS™ - 4. Transfer Point - Part 1
The first part of a two-part module devoted to transfer points. This module focuses on the need for troughing the belt before the loading zone, methods to achieve proper belt support, and the role and requirements of the transfer chute itself.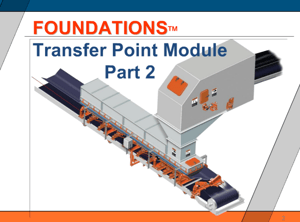 FOUNDATIONS™ - 5. Transfer Point - Part 2
The second of a two-part module devoted to transfer points.This presentation discusses the use of flow aids to improve material flow. It also covers the importance of the skirtboard, wear liner, and edge sealing systems in controlling air movement, reducing dust, and preventing spillage.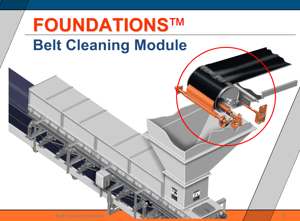 FOUNDATIONS™ - 6. Belt Cleaning
An overview of belt cleaning systems.This module focuses on problems created by carryback and the role that proper location, installation, and maintenance of belt cleaner systems play in reducing carryback.
FOUNDATIONS™ - 7. Belt Alignment
An in-depth look at conveyor belt mistracking and the problems that it can cause. This module covers reasons that the belt mistracks, how to identify belt mistracking, and how to correct it.
FOUNDATIONS™ - 8. Dust Management
This module gives an overview of dust management and the three strategies to control it - containment, suppression, and collection.
Stay Updated
Keep up with the latest posts and announcements on our social media platforms