Carryback
Definition: Fugitive material that clings to the belt after the belt has discharged its cargo. Characterized by pile of fine, wet material or dried flakes under the return idlers and gravity take-up; material buildup on bend pulleys and other components. Carryback is a possible source of dust.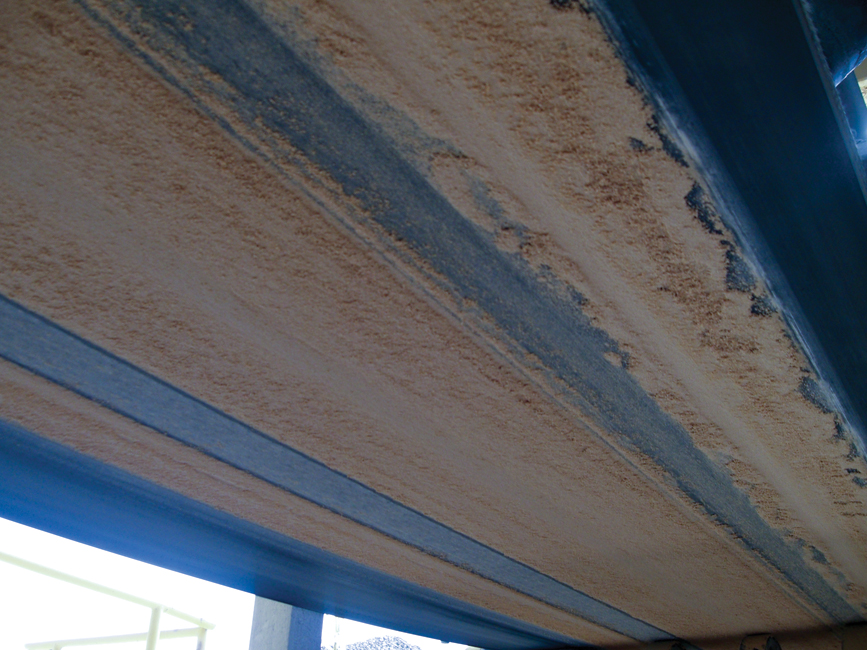 Level C1: Dirty ____ points
101 to 250 grams per square meter of carryback on the belt surface (Level I Cleaning) (For reference : 1.0 g/m2 = 0.003 oz/ft2.)
Characterized by a layer of material 0.5 to 1 millimeter (0.02 to 0.04 in.) thick on the belt
Material accumulates under the rollers
Clean up required at least once a week
Suitable for open cast mining operations where mechanized cleaning up is used

Can be achieved by a single or dual belt cleaner system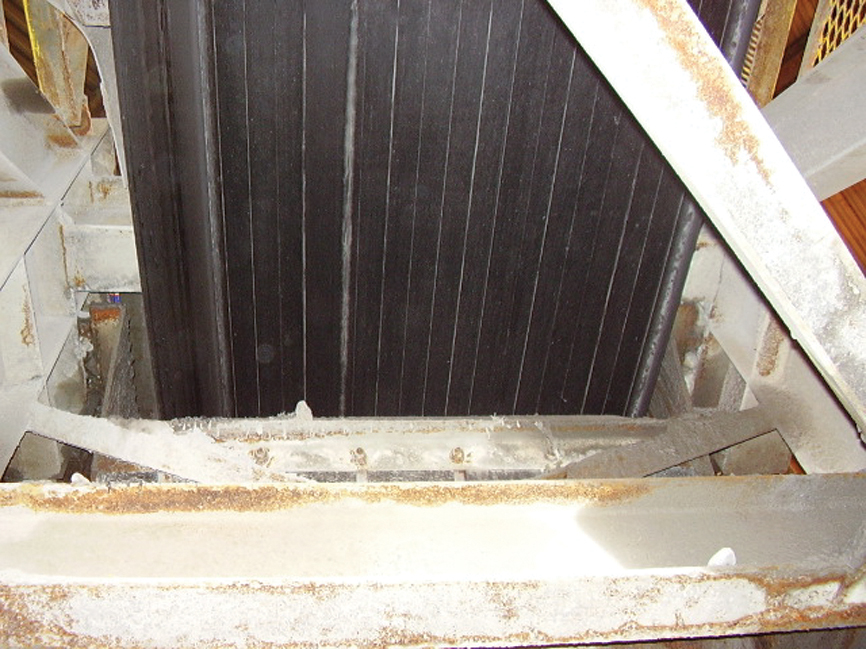 Level C2: Clean ____ points
11 to 100 grams per square meter of carryback on the belt surface (Level II Cleaning)
Seen as a film or streaks of carryback on the belt slightly discoloring the surface
Small amount of accumulation under the return rollers—may be in the form of flakes
Manual clean up required 2 to 4 times a month
Suitable for most bulk-materials conveying applications
Can be achieved with a dual or triple belt-cleaning system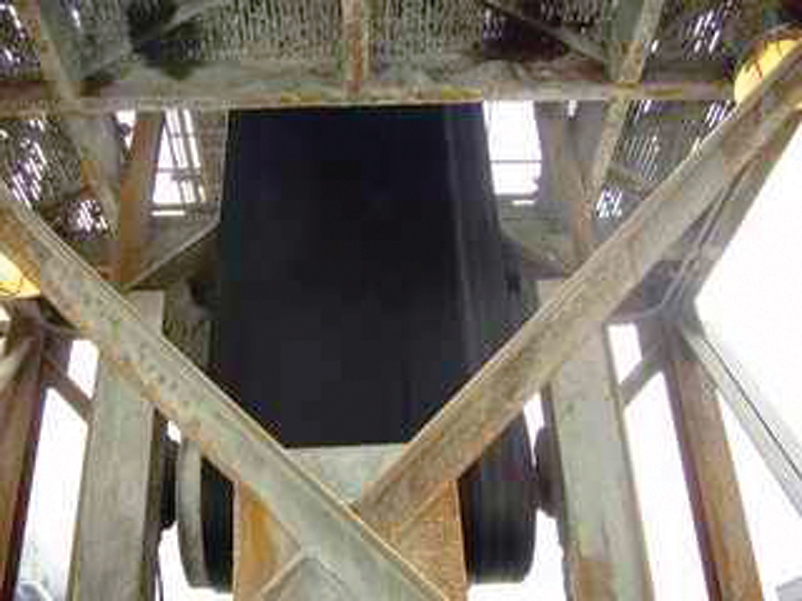 Level C3: Very Clean ____ points
0 to 10 grams per square meter of carryback on the belt surface (Level III Cleaning)
Characterized by a mostly slightly damp belt with few to no streaks of carryback
Manual clean up required less than once a month
Usually requires use of water sprays and a wash box to achieve this level consistently
The plant should determine the maximum possible points for any given category after reviewing their goals for control of fugitive material and enter the point values in the form.
Scoring Form for Swinderman Scale
Weighting System for Scoring Area on Fugitive Material Emissions
Level
Description
Rating
Point Scale
Baseline
Date: ____
30 Days
Date: ____
60 Days
Date: ____
90 Days
Date: ____
D1
Extremely Dusty
D2
Dusty
D3
Dust Free and Under Statutory Limit
S1
Extreme and Continuous Spillage
S2
Frequent Spillage
S3
Spillage Free or Occasional Spillage
C1
Dirty
C2
Clean
C3
Very Clean
TOTAL SCORE
100
Sample of the Swinderman Scale Procedure: Happy Company
Procedure
The goal is to reduce the amount of cleanup required and to meet the statutory requirement for dust. Management selects an area for performance monitoring. Management and a service provider meet to agree upon the weighting of the three elements: dust, spillage, and carryback.
In this example, supervisors from production and maintenance at the Happy Company get together to develop the definitions and performance levels for their operation based on the problems and the desired outcomes of their operation. Once a month they walk the area as a team and grade the environmental conditions to assign scores that reflect the materials-handling system's performance. In the sample scoring system, carryback is more heavily weighted, with the value of up to 60 points for a clean operation. Consequently, improvements in control of carryback will be shown as the greatest improvement in overall score.
Baseline Survey
Management and a service provider tour the area and take representative photos that provide a visual comparison scale from Acceptable to Not Acceptable. A baseline rating is established and a plan for improvement is implemented. In the survey conducted prior to any system improvement, Happy Company's material-handling operations scored a 15. This score reflects a dusty plant with significant spillage and carryback problems.
30-Day Survey
After 30 days, Happy Company has improved performance to a score of 45. The installation of belt-cleaning systems improved cleaning performance, increasing the rating for carryback from Dirty to Clean. The plant is still evaluated as Dusty with Extreme Spillage.
60-Day Survey
After 60 days, Happy Company has improved performance to a score of 60. Improvements in the materials-handling systems have improved the level of spillage form Extreme Spillage to Frequent Spillage. Dust and carryback remain where they were at the previous survey.
90-Day Survey
After 90 days, Happy Company has improved performance to a score of 70. Dust and spillage have been virtually eliminated, and carryback has been reduced to acceptable levels with the installation of multiple cleaning systems.
Results from Happy Company
By comparing the baseline score to interim results, the analyst can deduce that first the carryback problem was addressed, then the spillage, and finally dust. From the final score, it appears that the original goal was met, but further improvement remains possible. Photos documenting the new level of performance are taken and submitted with the original standards as proof of performance.
See Also: Measuring Fugitive Materials from Belt Conveyors Part 1 | Part 2