Our training options qualify for PDH's and CEU's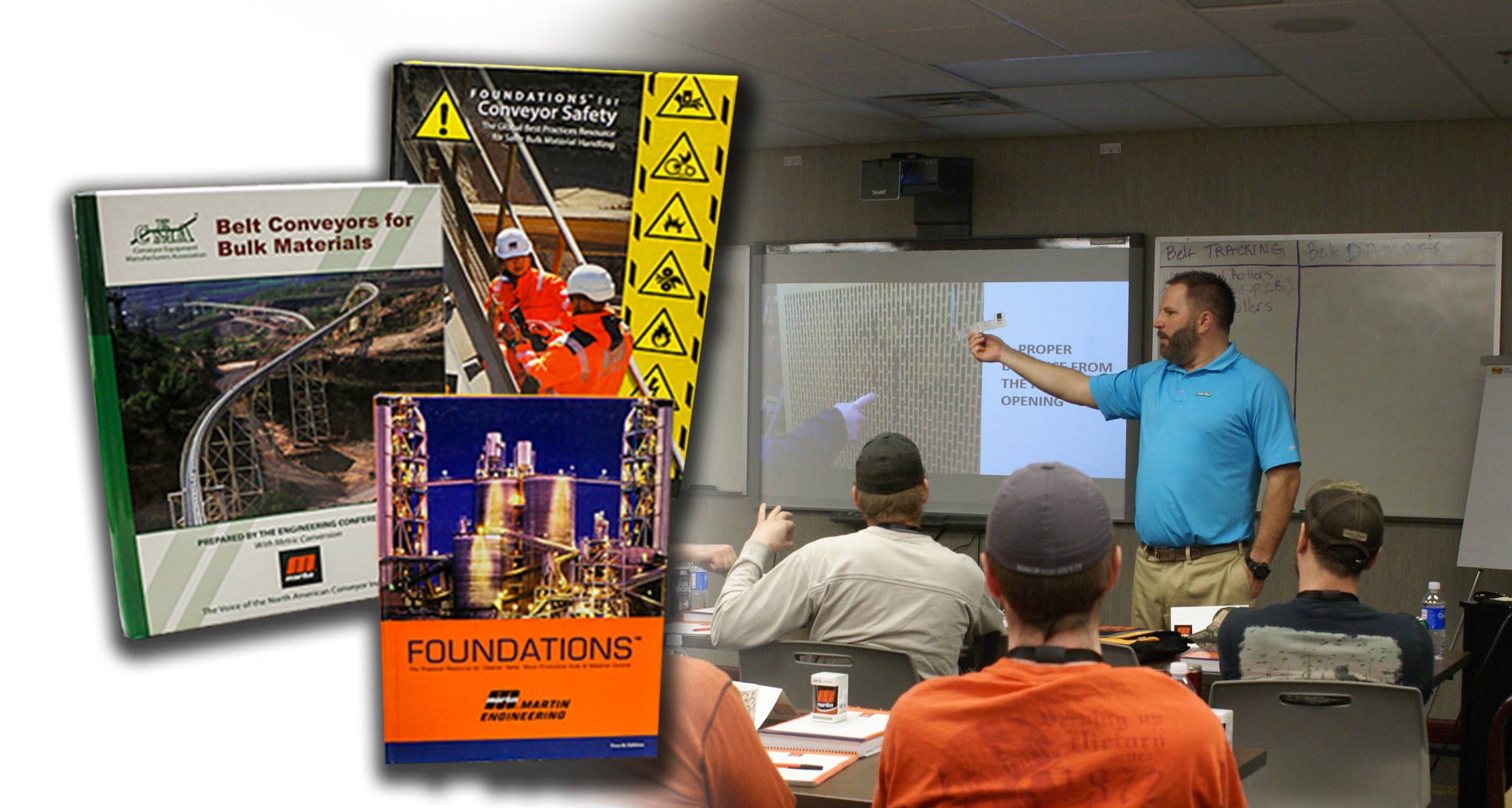 Martin Engineering's Foundations™ training program was conceived as a way to package our accumulated knowledge and deliver it in an impactful, engaging way. Based on our two highly regarded books, Foundations™ and Foundations™ for Conveyor Safety, the program addresses many key topics. View our different forms of training, webinars, and several resources below.
⋅ Material Control ⋅ Conveyor Safety ⋅ Belt Maintenance ⋅ Splicing ⋅ Transfer Point ⋅ Belt Alignment ⋅ Dust Management ⋅ Belt Cleaning ⋅ Air Cannons ⋅
Training
We offer online training, customized zoom sessions, and classroom training.
Webinars
Register for upcoming live webinars or view our full library on demand.
Resources
Take full advantage of our learning center, video tips, and books. Keep in touch by signing up for our newsletter or blog!
Stay Updated
Keep up with the latest posts and announcements on our social media platforms